JOIN ONE OF OUR IT PROGRAMS THIS SEPTEMBER
The entire admission process from interview to getting accepted can be done ONLINE!
Fill out the form below and one of our admissions advisors will contact you to give more details about the program and walk you through the application process!
[wpforms id="3012" title="false" description="false"]
WEB & MOBILE DEVELOPMENT PROGRAM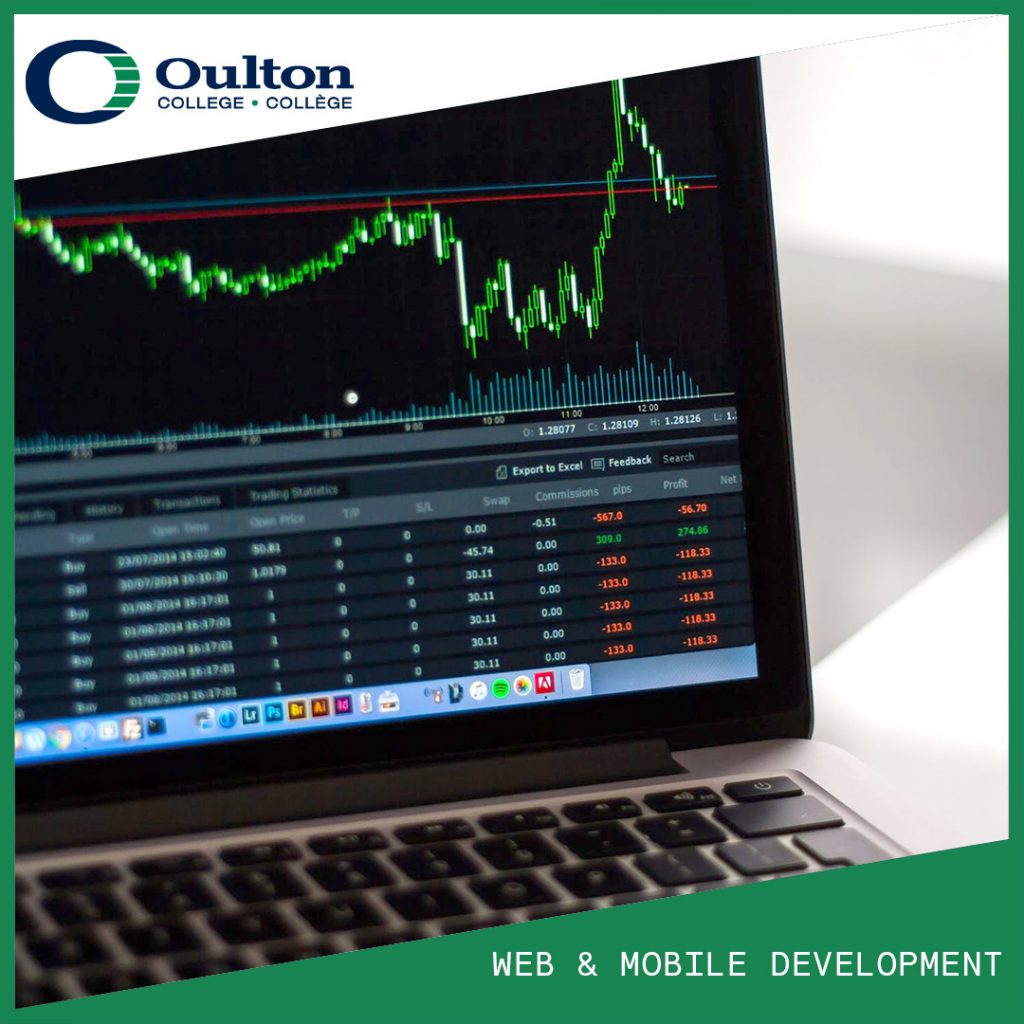 Our Web & Mobile Development Diploma Program will give you advanced programming skills along with website and database design and app development, making you a hot commodity in today's labour force.
You will get lots of hands-on experience to build your confidence and expertise, with practical exercises and real projects.
Duration of the program: 10 Months
Term: September – July
Practicum: 4 Weeks
Career Choices:
Computer Programmer
Website Developer
Applications Developer
Database Creation
SYSTEMS MANAGEMENT & CYBERSECURITY PROGRAM
Our Systems Management & Cybersecurity Diploma Program Oulton College Systems Management & Cybersecurity Diploma Program will have you ready for a think-on-your-feet, fast-paced, highly valued career in the high stakes world of Big Data. You will receive individual attention from highly qualified instructors, allowing you to tap into their industry insight. You'll be certified to work with Windows Server 2008, Linux, and Cisco Routers.
Duration of the program: 10 Months
Term: September – July
Practicum: 4 Weeks
What You'll Learn:
Hardware: how to recognize, clean, handle, install, diagnose and understand the different functions of various hardware components
Operating Systems: preparing computers for various operating systems deployment and ensuring optimal performance and security
Networks: understanding internet, intranet and extranet, VPN, Security, Firewalls, LANs, WANs, and wireless networking and many more…