As a student, we understand the importance of finding job opportunities that not only provide you with valuable work experience but also help you to support yourself financially. This page is designed to provide you with information on job opportunities available to you as a student of Oulton College.
At Oulton College, we recognize that securing the ideal job can be a challenging endeavor. As such, we provide a variety of career services to assist you in preparing for job applications and interviews. Our objective is to equip you with the confidence and proficiency required to thrive in the workforce. 
Resume and cover letter writing:
Our career services team can help you create a professional resume and cover letter that highlights your skills and experience. They can also provide feedback and advice on how to tailor your resume and cover letter to specific job postings.
Interview preparation:
Preparing for an interview can be nerve-wracking, but our career services team is here to help. They can provide you with tips and strategies on how to prepare for an interview, including practicing common interview questions and discussing appropriate dress and body language.
We hope this information has been helpful in your search for student job opportunities. Remember to always check for updated postings and apply promptly. Good luck!
See below for a list of opportunities, this list gets updated regularly.
We are seeking a self-motivated and highly competent individual to fill a 24 month contractual Paralegal position in the Happy Valley- Goose Bay Area Office. Interested applicants should send resume to [email protected] no later than 4pm on Thursday April 6th, 2023.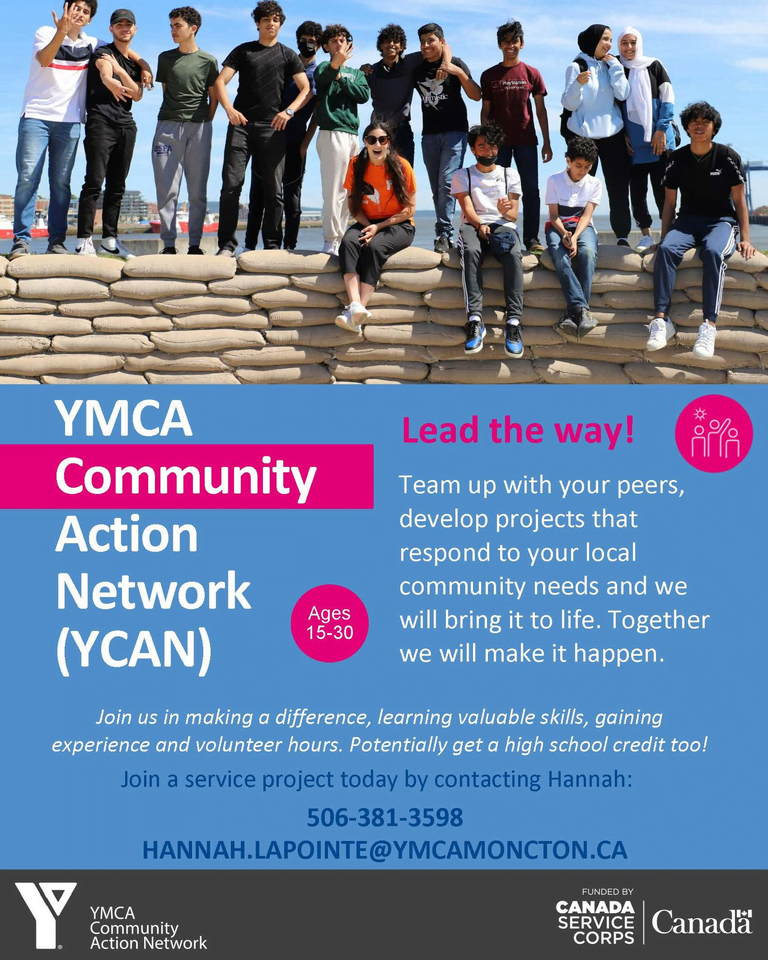 "The YMCA Community Action Network (YCAN) is a program for folks between the ages of 15-30 who are passionate about making a difference in their community. Gain valuable skills, complete volunteer hours, and deliver a service project that meets a community need!"
Share Job Description - Customer Service Agent (PT) (ONGOING-YQM-5200-23B) The initial review of applications will begin on the "Apply by Date" indicated. Applications received after this date may not be considered. Exception: Applications submitted to Jobs labeled as "Ongoing" in the Requisition ID, will be evaluated on an as needed basis. Please note that job postings will in general remain posted until such time as the position is filled. Customer Service Agent (PT) Apply by Date: Mar 31, 2023 Primary Location: CA-NB-Moncton Schedule: Part-time Job Type: Permanent Shift: Shift Work Jazz was voted one of Canada's Best Diversity Employers and one of Canada's Top Employers for Young People in 2023! As a Jazz customer service agent, you will be part of a team professionally representing Air Canada Express. In the course of a day, you will be responsible for greeting passengers, assisting them with their check in and bag tagging, via our web based computer system, as well as facilitating the boarding and deplaning of all Air Canada passengers in your station...
Kent County Veterinary Hospital has an immediate opening for a full time registered vet technician to join our team. Our long established, full-service veterinary hospital and satellite clinic offer high level quality medicine, surgery and preventive care. The busy practice offers personalized service and highly values our techs and team. We offer competitive salary, CE allowance, association dues, health benefits, uniform allowance and veterinary discounts. The ideal candidate must be enthusiastic, able to multitask and willing to learn new skills.

Email: [email protected]
Dental Hygienist Position (Charlottetown) Dr's Bruce, Holden & Bonvie in Charlottetown are looking to hire a full-time Dental Hygienist for our busy practice. Our office hours are Monday to Friday 8am-5pm. Position is for 4-5 days per week. We offer competitive wages, benefits such as paid sick time, CE course allowance, a great medical plan, uniform allowance and free dental care. New grads are welcome. Please send resume to [email protected] and check out our practice at: https://www.drkerbybruceandassociates.ca
Yarmouth Dental Group in Yarmouth Nova Scotia has a full-time position available for a Registered Dental Hygienist. We are a clinic of six dentists that practice in general family dentistry. The position is full time, and the work week is Monday thru Thursday. We offer a competitive salary with several benefits. The position is available immediately upon graduation and certification. If you are interested and would like more information regarding this position, please contact. Brian at [email protected]