Connecting Students to Employers!
Making History Since 1956
Oulton College has a history of helping people prepare for the workforce. We were founded in 1956 as Oulton's Business College by Gordon A. Oulton, who sought to address an urgent shortage of certain skills in the labour market. For over 50 years, Oulton College has been providing relevant, excellent education for people seeking employment.
Oulton College students are fortunate to be surrounded by countless resources. We have a wealth of information, from academic to cultural and everything in between.

We offer a range of services for students, including the Student Services Department, which helps students with any issues they might be facing.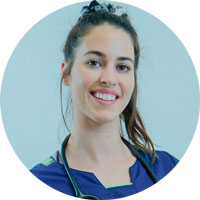 Victoria Marks
Veterinary Technician Student
" I am loving my experience at Oulton College in the Veterinary Technician program! My instructors are amazing and put a lot of energy into their students making sure we are all getting the best education possible! The hands on experience is amazing and helps us really understand the material taught at a greater level! I highly recommend Oulton College. "
Katie Lane
Practical Nursing Graduate
" My experience at Oulton College was everything I could of asked for. From the small focused lab groups, to the incredible support systems, they are there for you every step of the way. They helped me land my dream job, and go on travel nursing assignments to places I've always dreamed of going. I now have the opportunity to continue my education and become an RN, and without Oulton College my dreams would have never became reality. "
Kelsey Spilman
Medical Laboratory Technology Student
" Oulton College is super helpful with the application process and steering you in the right direction for the career that works for you! Friendly staff and great programs to choose from. "
Robyn Cook
Practical Nurse Student
" What I love most about Oulton College is all the hands on learning experiences and the amazing instructors who support and encourage me endlessly! Also, from beginning, the friendly staff made the admissions process so much easier for me as they were so eager to answer all questions! "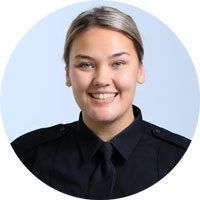 Brianna Legere
Policing and Corrections Student
" The moment I made contact with Oulton College I knew I was making the right choice. The Admissions staff went above and beyond to answer all of my questions and provide me with the necessary information. The staff is phenomenal, my Policing and Corrections instructors are one in a million; they are knowledgeable, supportive, and helpful. "
What makes Oulton College right for you?
We have seen the stress, frustration, and fear that come with starting a new journey in your life. We know what it is like to struggle with a new place, routine, and friends. That is why we are here for you. We want to help you become confident, skilled, and in-demand employees who can succeed in your new life.
We will take the time to understand your goals and match them to a program that is right for you. We will help you build your future one step at a time.

Education, Support and Guidance at Oulton College!
Main Campus & Administration Offices
4 Flanders Ct.,
Moncton, New Brunswick E1C 0K6