WHAT OUR GRADS ARE SAYING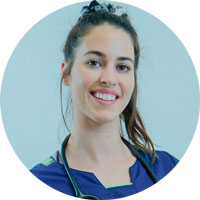 Victoria Marks
Veterinary Technician Student
" I am loving my experience at Oulton College in the Veterinary Technician program! My instructors are amazing and put a lot of energy into their students making sure we are all getting the best education possible! The hands on experience is amazing and helps us really understand the material taught at a greater level! I highly recommend Oulton College. "
Katie Lane
Practical Nursing Graduate
" My experience at Oulton College was everything I could of asked for. From the small focused lab groups, to the incredible support systems, they are there for you every step of the way. They helped me land my dream job, and go on travel nursing assignments to places I've always dreamed of going. I now have the opportunity to continue my education and become an RN, and without Oulton College my dreams would have never became reality. "
Kelsey Spilman
Medical Laboratory Technology Student
" Oulton College is super helpful with the application process and steering you in the right direction for the career that works for you! Friendly staff and great programs to choose from. "
Robyn Cook
Practical Nurse Student
" What I love most about Oulton College is all the hands on learning experiences and the amazing instructors who support and encourage me endlessly! Also, from beginning, the friendly staff made the admissions process so much easier for me as they were so eager to answer all questions! "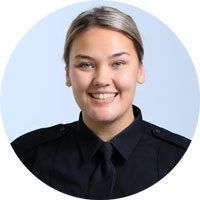 Brianna Legere
Policing and Corrections Student
" The moment I made contact with Oulton College I knew I was making the right choice. The Admissions staff went above and beyond to answer all of my questions and provide me with the necessary information. The staff is phenomenal, my Policing and Corrections instructors are one in a million; they are knowledgeable, supportive, and helpful. "
Earn your diploma to start your career in sales, finance, government, insurance or travel and hospitality.
FACULTY OF HEALTH SCIENCES
This in-demand field has a variety of careers to choose from! Discover which program matches your interests.
FACULTY OF HUMAN SERVICES
We produce the very best special needs workers, teacher assistants, child care staff and intervention workers.
IT jobs are always in demand! Oulton is well connected to the IT sector to ensure job opportunities upon graduation!
Earn the best of both worlds in less time than you think
Oulton has partnered with Crandall University in Moncton to allow students in certain programs to transfer credits toward their Bachelor of Arts in Organizational Management…
WHERE OUR GRADS ARE WORKING